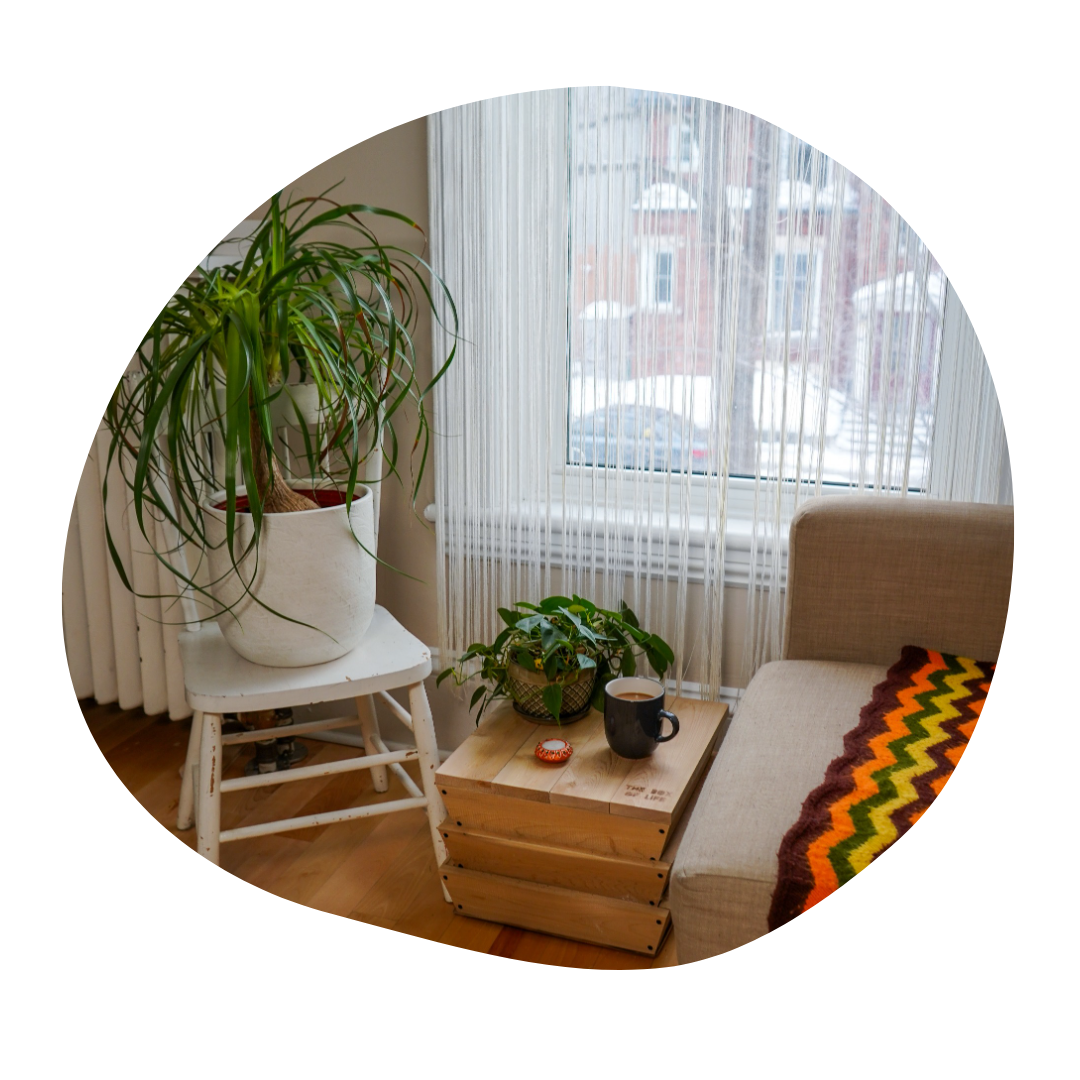 A BEAUTIFUL WAY TO COMPOST
They're desiged so that we can compost in the convenience of our homes without anyone even knowing what's inside!
But won't a compost bin have smells and flies? Not with a worm farm! Keep scrolling down to read reviews from the other worm parents.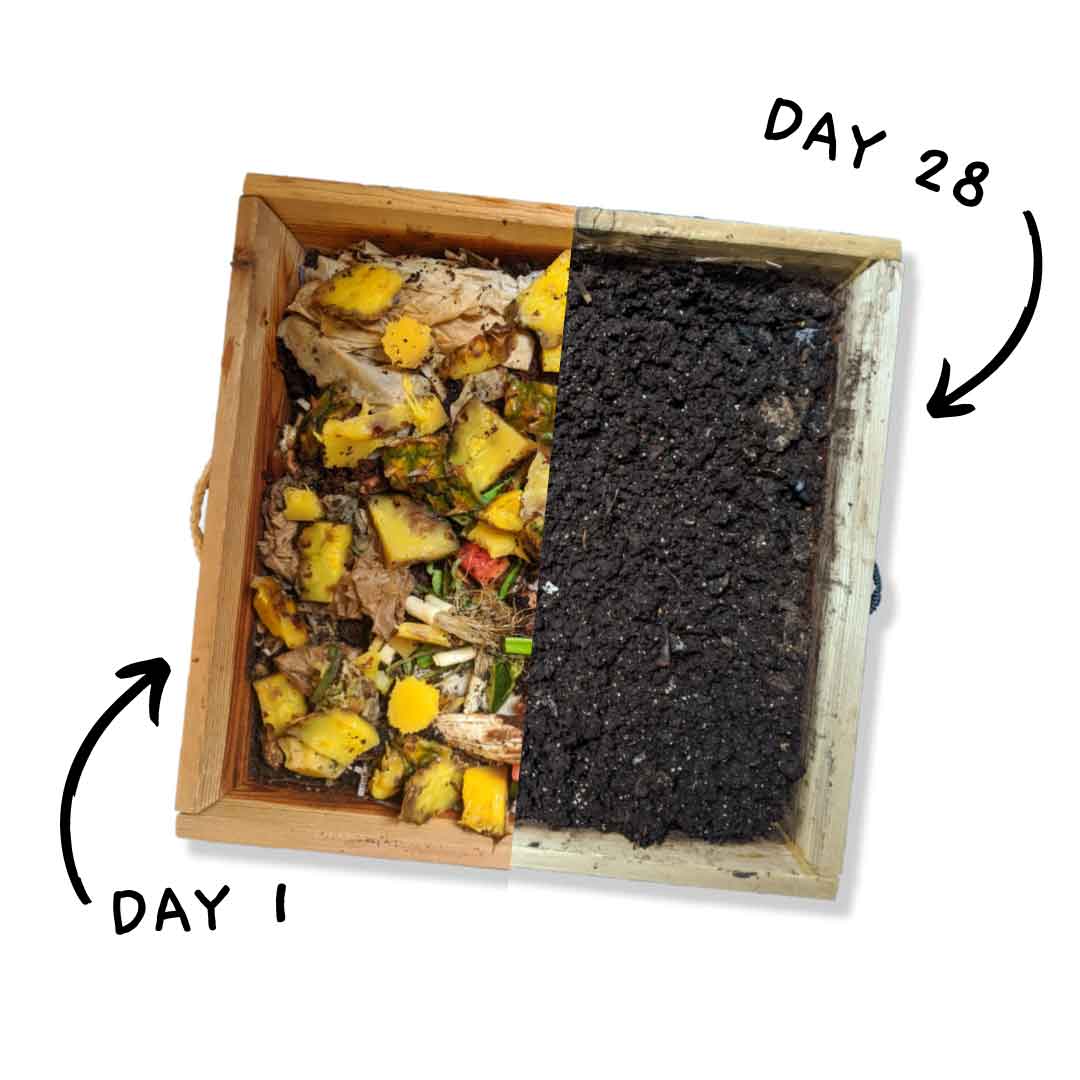 IT'S LIKE MAGIC
Your food scraps will literally be transformed in front of your eyes! It takes the wormies about 30 days to make nutrient rich fertilizer called worm castings aka worm poo.
WHAT CUSTOMERS ARE SAYING
"

I have enjoyed the process of being a new Worm Studio owner! Akil was so helpful at pick up, reminding me of the online platform for newbie questions. The box itself is solid once built, I use it as a plant table between checking and feeding it. It has been a learning process to find a balance of moisture level and food timing but my box and little worms are coming along after just a couple months! Can't wait to be able to fertilize my plants/ garden with castings this summer.

-Liz, new worm mama

"

I bought this for my science class about nutrient recycling...the students are really enjoying it. They check on the worms quite often.

-Connie, Ottawa Teacher

"

I got my box 6 months ago and so enjoy my weekly ritual of feeding and tending to this amazing little ecosystem! House guests are always so intrigued by the cool box in our kitchen and are surprised to learn that it's full of worms and compost! There's no smell (other than earthy aroma when opening the lid, which is lovely). Almost ready to make my first harvest, and so excited to see how my plants do with vermicompst. Akil is not only selling a product, he's building a community and championing for small actions that have big impacts!

-Chelsea, mama to happy plants
GOOD FOR YOU, BETTER FOR THE PLANET