Regular price
$119.00 USD
Regular price
$119.00 USD
Sale price
$119.00 USD
Unit price
per
Sale
Sold out
This is a pint sized worm farm that measures 9x12 inches and is 7 inches tall. Made from cedar, this is fun science experiment to learn about vermicomposting! As it is quite small, you can only feed 1-2 cups of food each week. Looking for something bigger? Check out the Worm Studio.
This is an upward migration worm farm where you start by feeding the bottom layer first and when it is full, begin feeding the upper layer. The worms will start to move up to find fresh food, leaving the castings in the level below. This makes it easier to harvest castings from the bottom layer. 
You'll receive a physical copy of our worm parenting guide which includes instructions on how to set up, feed and maintain your worm farm. 
For teachers/educators: 
This worm farm offers an ideal learning opportunity for children, providing them with a beautiful and educational worm farm in their classroom. With engaging activities and content developed by experts, kids can enhance their knowledge while having fun. Through a combination of visual and kinesthetic teaching methods, the project helps children to excel and become better educated about sustainability, food systems and nature. 
For classrooms, we are offering this worm farm with free worms!
View full details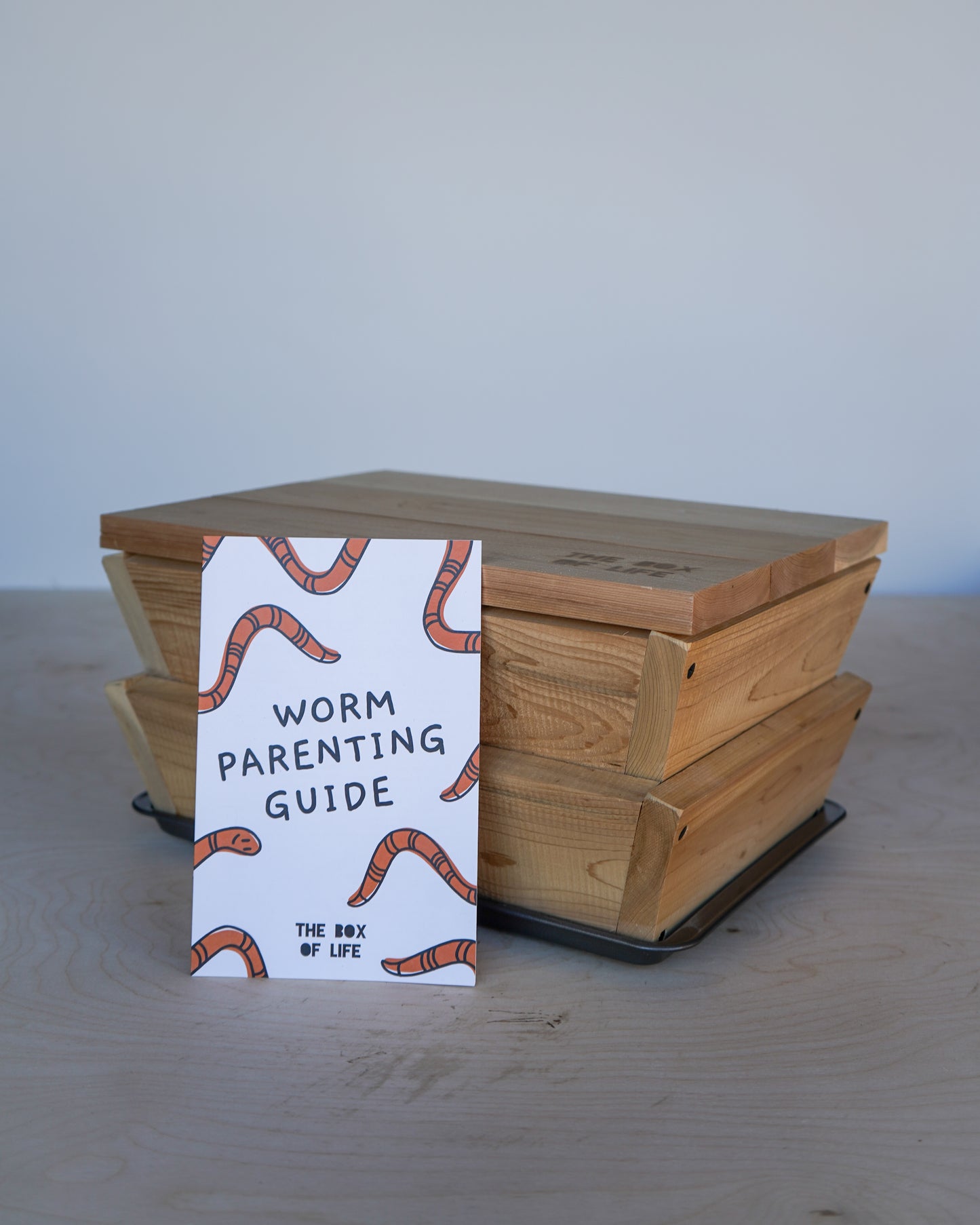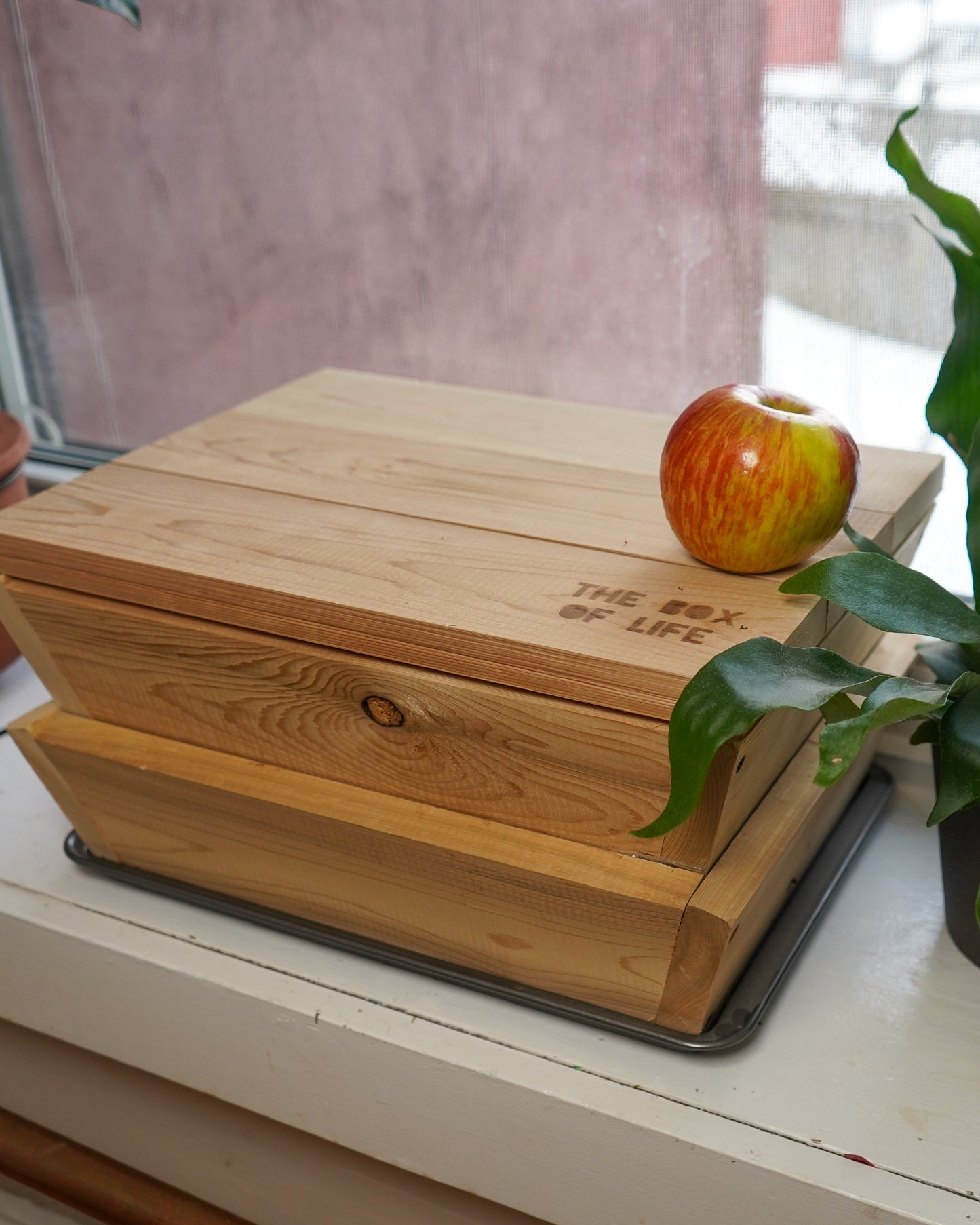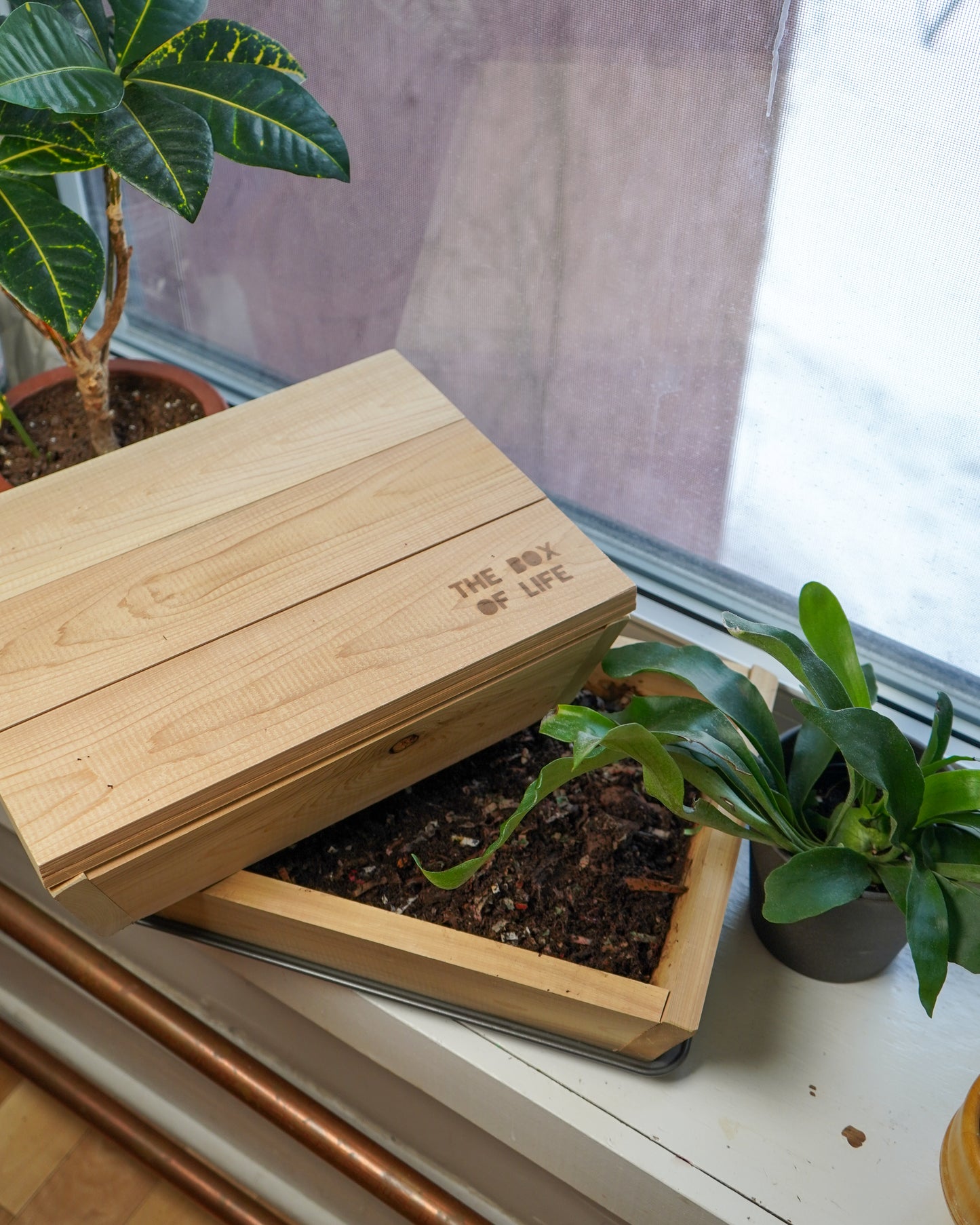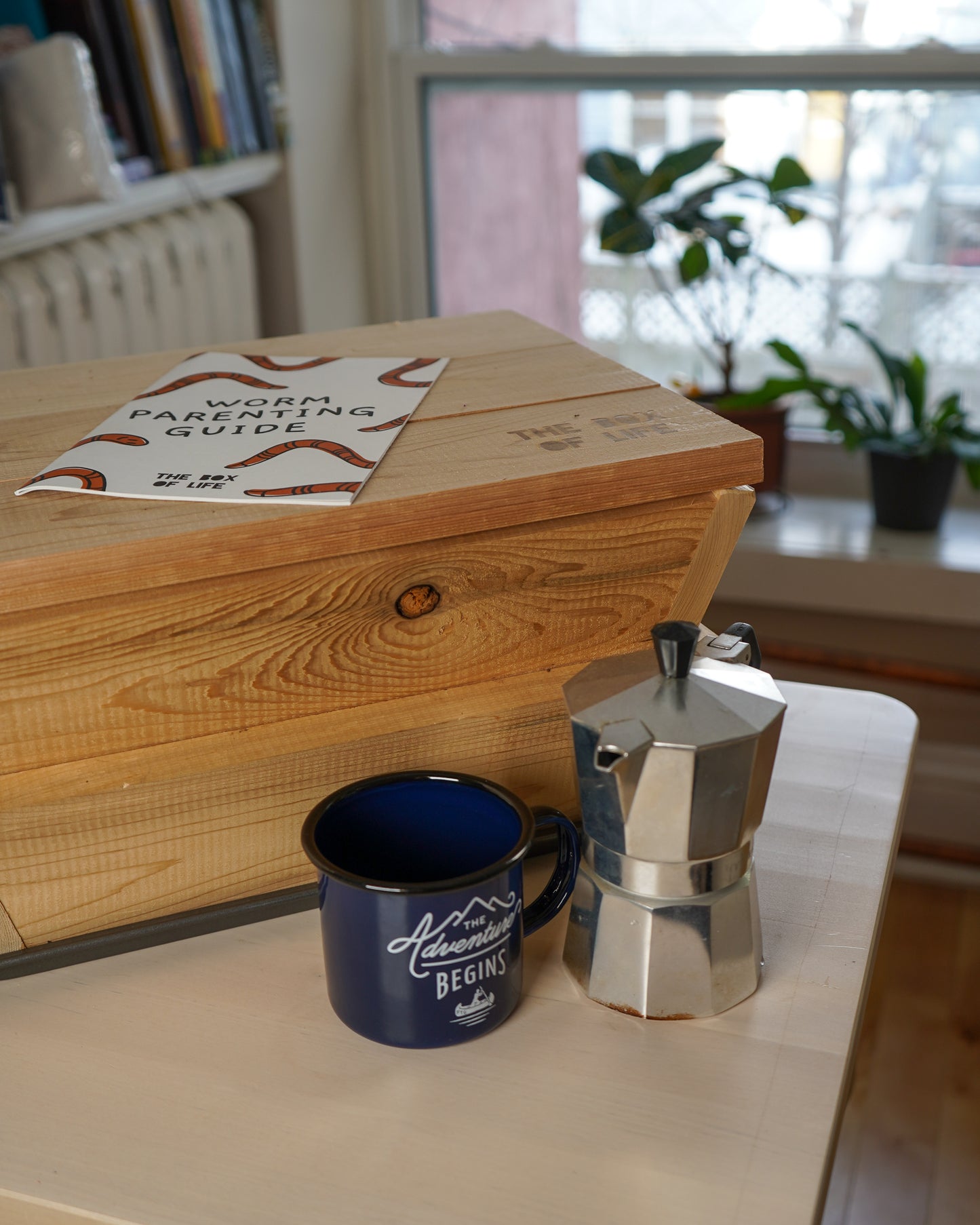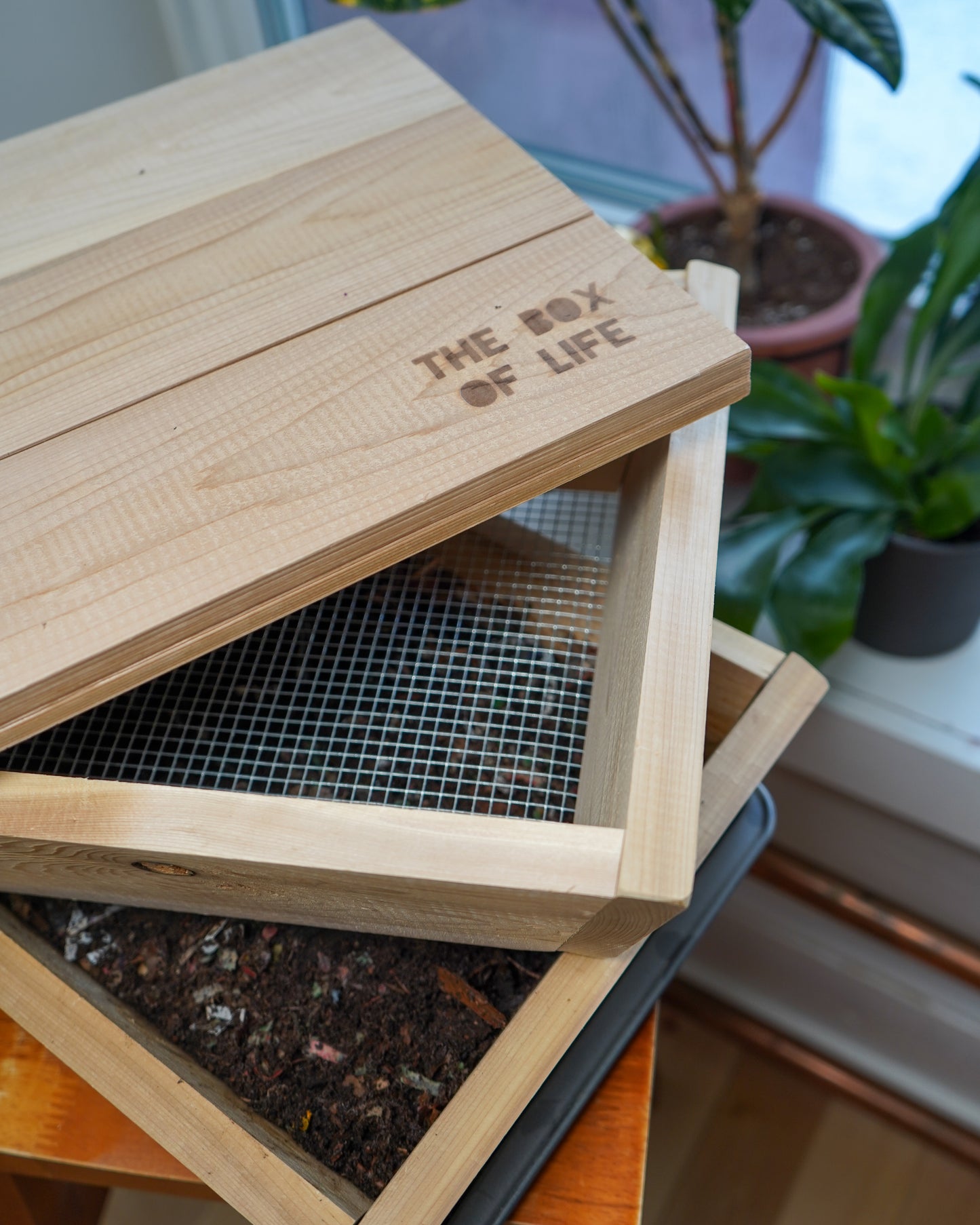 great gift
Purchased as an 8th birthday gift for my grandson. He loves it!
Great Classroom Project
Thanks to Akil for putting this amazing Box of Life project together. It has been up and living for about 2 months now and is a huge success! It is so incredible to watch the expression on the faces of everyone who is involved in the project when we feed the worms and do our counts. Everything is working just like Akil said it would and my students are able to have many cross curricular lessons based on this vermiculture project. We are looking forward to watching the project evolve as we progress in this process. Thanks Akil
Vermicomposting Workshop
A great way to teach students about lifecycles and composting. My class absolutely loved it and are now all working on becoming more sustainable! Great product and activity for families or classrooms.